I decided to ask friends and strangers (e.g. from Instagram or FB) about their recipe for effective training. This is a request for 2-3 sentences and a photo to be used on my websites (Train Effectively, etc.). You can take part in it too. Your website (link to Insta, fb, www, wherever you want!) Will be marked and promoted 🙂 Apply to priv on I., FB or by e-mail.
Klaudyna Andrijewska was the first to submit her recipe to me. I met Andrijewski probably at some party related to food (or rather – not eating meat), so we probably ate vegan cakes together 🙂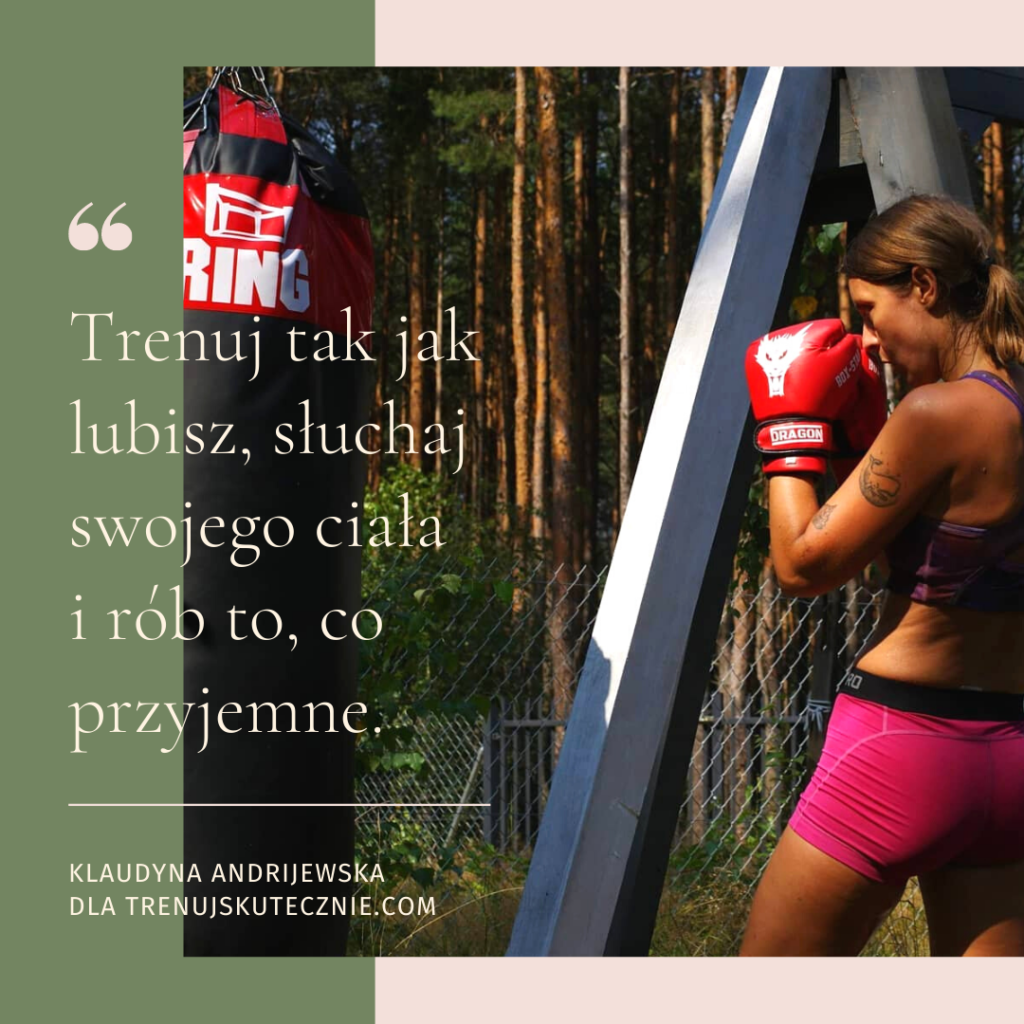 These are actually three recipes in one 🙂 I am spreading these recipes and interpreting them my way, write me how you see it!
"Train the way you like" – as far as I am concerned, as much as possible, as much as possible, so as to dream about a shower and a meal. Well, but not always … Sometimes I do light training. I can do 2 series of exercises and instead of 2 minutes break I will take 5 minutes, because e.g. I will be busy with work or reading something too much 🙂
How do you like to train?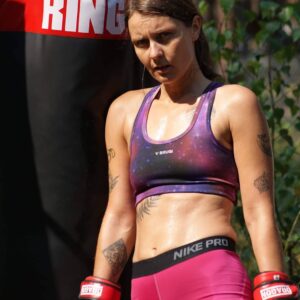 "Listen to your body" – a very important skill. It will save you from overtraining, injury, divorce… 😉 Schedule… (remember that I will gladly write you training! Write to me by e-mail – I give it at the bottom of the article) plan … you know you have to stick to it However, when we have problems with concentration, appetite, we are irritable, we get tired quickly, our heart rate is high, we feel weak, we are still in pain… it must be taken into account. This is how I try to listen to my body.
"Do what you like" – for me it's usually THERE WILL BE PAIN, so maybe that's it? 😉 Or maybe to relax sometimes and not get ready for the Olympics. Not to force yourself to practice any technique or sport at any cost, despite pain and reluctance. Better to choose pleasures. Only we decide what is pleasant for us, not others. And let's stick to that 🙂 Well, unless the trainer told us to – THEN WE DO IT (such an exception)!
If you want to start training effectively, write to me on e-mail – I will also help with dietary topics. I have papers for it (rather black, black and white), I do not copy-paste and I try to analyze in depth what is happening with the pupils, but I also require contact and information.
Links: